Linkbuilding today
Incoming links are still very important to your website's position. That is no different today than it was a year ago. A recent survey among SEO experts identified "domain level link metrics" as the most important factor: https://moz.com/search-ranking-factors
According to the survey, links to your domain get a rating of 8.22 (of 10)
Links to individual pages get a rating of 8.19 (of 10)
A successful SEO strategy is not possible without a well rounded process for increasing the quantity and improving the quality of your links.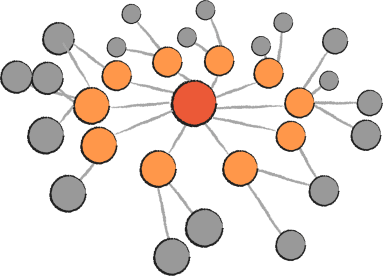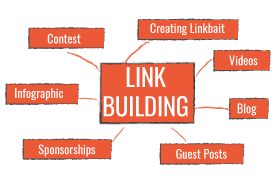 A tailored strategy
Depending on your resources, we devise a plan, based on an analysis of your current links. Some of the options are:
We coordinate with your PR office to come to a systematic approach for new press releases.
A blogger outreach program with incentives.
Development of a content network with links to your website.
All these methods result in quality links that increase you website's authority and improve your positions in the long term.
Clear objectives
A linkbuilding project to increase your authority value is always done with pre-defined objectives: tangible improvements in organic traffic and keyword positions. You receive a monthly overview from us:
The evolution of your most important keywords.
The evolution of your link profile.
Increase of organic traffic.
Other KPIs that were agreed upon.
Depending on the methods that were agreed upon, you will receive a comprehensive and tailored report.