Focused and volume!
Youtube reaches more than 66% of the population between the ages of 14 and 54 in Belgium. Its targeting methods make Youtube a much preferred channel. Targeting can be based on:
Interests
sex/age
Language/Location
Existing remarketing lists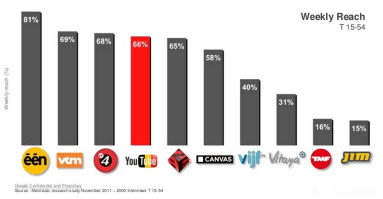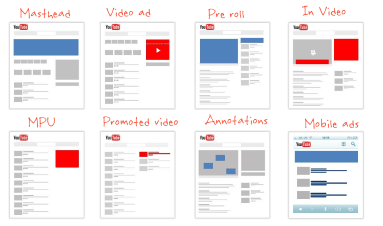 Trueview: only pay when your video is watched
As with AdWords, you only pay when a visitor actually watches the video. This allows us to optimize your campaign for demographics with the best view rates and view times:
Reach the right demographic
Pay the lowest cost per view
Attain maximum reach
Creativity makes the difference
We go beyond getting more views. How can we leverage Youtube along with other channels?
Leveraging Youtube to build remarketing lists
Video cascades for specific target groups
Creative overlays and annotations
We will strive to find the approach that suits you best.