How to attain more app downloads?
Promoting your app in order to attain more downloads is easily done through Google.
Only reach people that have not yet installed your app
Only reach tablets or smart phones
With the right choice of keywords you will be able to increase your amount of downloads very quickly, at a very low price.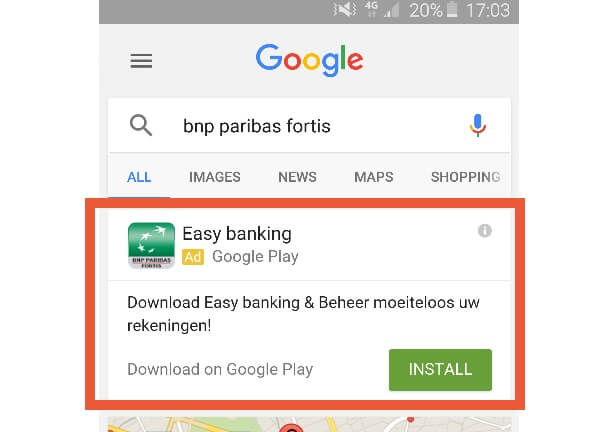 Google and the Google logo are registered trademarks of Google Inc., used with permission.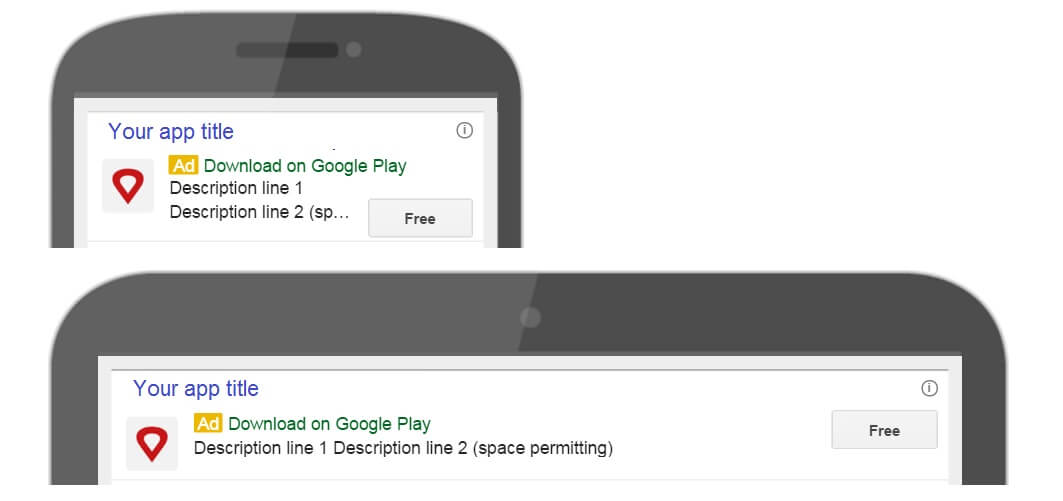 How does it work exactly?
With Google App install campaigns, Google checks whether or not the app is installed on your visitor's device. If it isn't, and the visitor meets your targeting criteria, the ad will be displayed. The ad contains a download button that points straight to Google Play or the Apple store.
App installs should not be expensive
You generally don't make a direct profit from app installs. Therefore the cost per download cannot be high either. The most effective targeting is usually your existing clientèle, or a very clear description of the problem that the visitor wishes to resolve. We will help you with :
Choosing the right keywords
Setting up universal app campaigns, leveraging each and every Google channel (including GDN and Youtube)
Setting up the maximum cost per download